BookingCenter Partnerships give you more opportunities
Featured Partners

Connect your PMS to your BookingSuite website interface. Learn more
---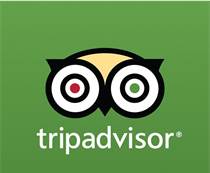 Integrate your Booking Engine with TripConnect and Review Express.  Learn more
---

Maintain availability in all GDS and OTA channels concurrently with your AirBnB listing. Learn more
A variety of business opportunities and partnerships to meet your hospitality needs
Hospitality providers – If you are a manager or owner of a hotel, motel, bed and breakfast, vacation rental, or apartment/housing manager and you need a Property Management System, contact us.
Reseller/Consultants – We are actively seeking resellers and affiliate partners around the world. Our goal is to have a BookingCenter team in every country. If you are interested in joining the BookingCenter team and earning revenue on travel bookings — a $200 billion business and growing each year. Contact us to get started.
Travel marketing professionals – Valuable services for travel portals, associations, DMO/VCBs, and businesses who want to offer lodging management and bookings solutions. We have a full–featured Local Distribution System (LDS) ready to privately label or partner.  
Associations and Media Relations – BookingCenter enjoys relationships with many hospitality and travel associations and media outlets globally. Click here for recent membership, news, and opportunities.
Business Partners – BookingCenter works cooperatively with a number of companies to support our goal of providing easy-to-use, powerful technologies for small- to mid-size businesses globally. See our GDS, Marketing and Technology partners below.
Contact us to learn more
Global Booking Network Partners
Marketing and Strategic Consultants
Technology Partners
BookingCenter has worked with excellent partner companies that help extend the reach and success of your business:
Company
Core Competence
Contact Details
Whitestone Internet Marketing

Website

design, strategic marketing plans, keyword buys and custom analysis of Internet performance

Rare Brick

Custom, original website design and marketing plans

Booking Suite


Website systems that incorporate analysis, social media, and easy management tools.

TSYS Merchant Solutions

Helping BookingCenter deliver PCI-compliant auth/payment/credit services via our

MyCard

product in

87 countries'

native currencies via local banks, including all of North America.
Apple Computer –

supporting all Mac releases since System 7 and now OS X as well

.
Microsoft –

One can not run a software business without supporting Microsoft products, and we are proud to support ALL releases of Windows – from 3.1 all the way through XP.

Linux – BookingCenter runs our servers, and bases our network philosophy, on the Open Source Standards and global strength of the Linux community.

OMNIS –

If you don't know about OMNIS, then you are missing one of the great application development tool companies of our time. Great tools and a wonderful developer community.

TSYS

is a leader in international payment processing. They own the VisaNet, Vital, TermNet, and TSYS processing platforms and allow BookingCenter to deliver the best rates for Lodging properties.

Comtrol

is a product leader in enabling hotel device connectivity and integrating disparate systems. Comtrol has 25-years experience giving PMS conpanies tools that connect, communicate, and control guest services at lodging facilities.