Property Management System for Entrepreneurs and Resellers
Manage multiple properties with this powerful and easy-to-use management interface
BookingCenter offers an exciting business and community model around local travel networks, called the Local Distribution System© (LDS), it enables an entrepreneur to create a model similar to the Global Distribution Systems (GDS), the first and most successful e-commerce business model. Today's travel marketplace is increasingly reliant on the Internet and e-business.
Built from over 15 years developing and supporting property management and central reservation services, BookingCenter's tools and processes are time-tested and secure. A growing number of visitor centers, internet travel portals, and associations are installing BookingCenter to increase accommodation and tour bookings for their members. Our tools manage the day–to–day operations while distributing control and earning revenues through the Global Distribution System.
Get more details on the Local Distribution System© (LDS)
Manage distribution channels and maximize your return with a BookingCenter PMS
Create local travel networks that reward and inspire participation.
Incentivize Agents and Resellers to promote the network.
Develop deep and profitable relationships within the network.
Earn ongoing revenue through relationships – locally and globally.
Invest in a proven, sustainable business model.
The Local Distribution System Business Model Increases Revenue
Cloud-based MyPMS to manage a supplier's business.
Customized Central Reservations System.
Complete e-commerce integration supporting any currency.
CRM system to manage Suppliers, Agents, Resellers, and Guests.
14 Years of continuous service to the travel market.
Complete customization of all BookingCenter products.
Personalized training & installation services.
Marketing and tracking services that increase profits.
24 x 7 Support.
Fees From Bookings.
Bookings made from an LDS portal)s) and website(s) are charged a negotiated commission, fee, or subscription. BookingCenter shares in the fees with the LDS Partner, with the percentage depending upon who collects the commissions and from what network the booking was transacted.
Commissions From Software Sales.
The LDS Partner receives volume pricing for BookingCenter software licenses. Individual properties can manage directly the automatic updating of rates and availability – or the LDS reservation manager can do so for them via our software, web forms, telephone, fax, or email. Regardless, each property in the network becomes a unique BookingCenter 'Site' and can upgrade at any time to a desktop or browser-based management system. For details on the software products, click here.
Sign-up and Hosting Fees for the Booking Service.
Each property in the LDS network can provide real-time bookings direct from their website as well as the Partner's and Global Booking Network. Many LDS Partners charge hosting and sign-up fees to properties for the setup and maintenance of this real-time service.
Recurring Service Fees.
Each property in the Network has the ability to use Point-of-Sale technology to transact their online bookings, packages, or local credit/debit card transactions; telecommunications services such as Call Accounting; Internet Backups assuring 24 x disaster recovery. LDS Partners receive these recurring revenues.
Setup and Training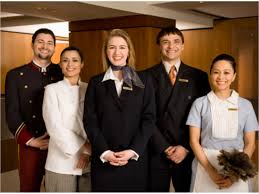 Our setup professionals customize the BookingCenter Software to your property, then train you on the completed system.
The Setup service is especially helpful for new users of management systems and those who don't wish to use their time configuring software.
You can also setup your own system, with our  a la carte or Package options.
Managing Agent Allocations
Take control of Agent Allocations and maximize online distribution in your MyPMS system. Learn how to setup your agents and allocations to make managing online bookings easy. Perfect for new users or those of you who may need a refresher!
---
---
If you are interested in partnering with BookingCenter to create a Local Distribution System of your own,