Extend the power of your Property Management System with Interfaces
Customize to fit your property needs with Guest Services, Payment Gateway, OTA Connections, Yield Management and more!
Simple Setup. Instant Activation. Full Integration.
Instant DEMO | 30 Day FREE Trial

Payment Gateway
PCI Compliant credit card payments. Automatic Authorization, Swiped rates and more

Yield Management
Automated rate changes to all channels based on factors like occupancy, date range and competitor rates.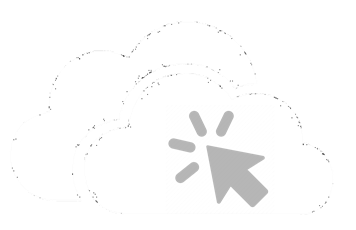 Booking Engine
Website and API integration. Choose from a template or use our HTML or XML APIs.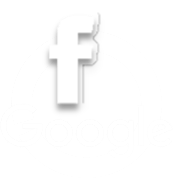 Marketing Services
Add a booking engine Facebook. Use Google Analytics to track bookings and 'Campaign Return on Investment'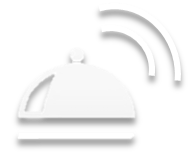 Guest Request System
Mobile concierge tool for your Guests. Integrated Request and Incident Tracking system for your Staff.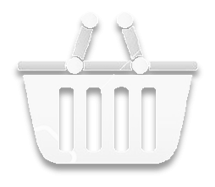 Connect to preferred Restaurant, Bar, and Gift Shop POS Systems. Connect a Merchant Account and sell packages.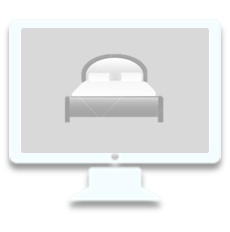 Marketing Websites
Connect third party Websites  to your PMS. Automatic booking import and synchronized updates.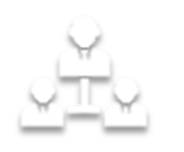 Owner Management
Manage units by owner and track commissions, payments, expenses and generate reports.
Let us help customize the best system for your property! Contact us today
OTA and GDS Channel Connections
seamless two-way integration with automatic booking import and synchronized availability updates.
All managed in your PMS with pricing and allocation tools for flexibility and control to multiple online channels.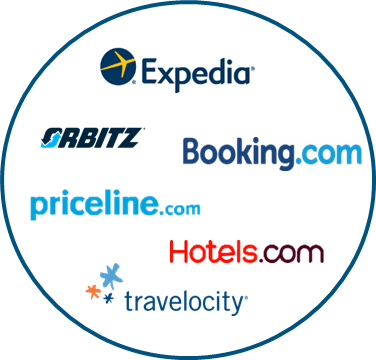 Get direct connections to Expedia and Booking.com and their affiliates, with seamless integration to Extranets.
---
Meta Search sites, such as Trivago, allow users to search for hotels based not only on name, but also on factors like location, price, and property type.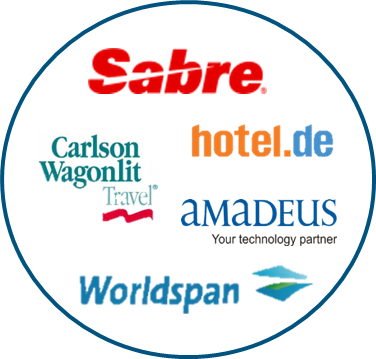 Real-time visibility to over 20,000 travel websites and travel agent systems used by over 650,000 travel agents worldwide.
---
Sell targeted rates to specific markets with negotiated rates including AAA, AARP, Government and Military.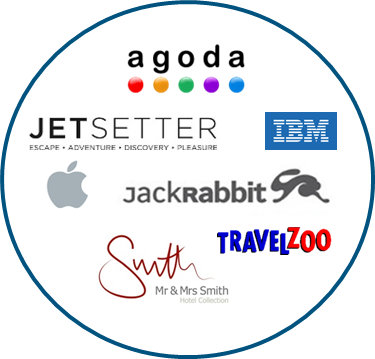 Connect to specialized travel agents who serve niche travel markets such as, Agoda, Mr. and Mrs. Smith, Jackrabbit and much more.
---
Global consortia programs via the Lanyon RFP tool. Perfect for niche, group, and reward travel customers.

As a Certified TripAdvisor partner, we provide real-time availability and bookings with TripConnect and Review Express.

Maintain synchronized availability. Create a marketing profile for each Room
Interfaces and Modules for Desktop PMS  (Compatible only with the Desktop PMS)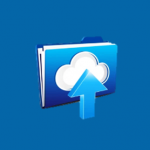 Remote Backup (Included in MyPMS)
For customers who have their own remote servers that can be accessed via FTP from their property, the 'remote backup' Module allows BookingCenter to automatically .zip and save the BookingCenter datafile on remote servers every night, reducing reliance on local backups. Learn more
 Multi-user License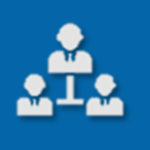 (Included in MyPMS)
Network multiple machines (even Windows and Macs together) on a network. PLUS — if you use Mac OS 9/ OS X and Windows 95/NT/2000/XP — this network can be expanded to the Internet, allowing multiple managers of a property over any Internet connection.Learn more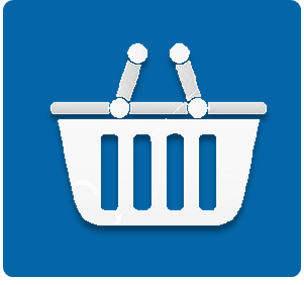 POS Desktop PMS (Included in MyPMS)
For businesses that want to sell Packages or automate their payments, the Point of Sale module is a must! The POS Module enables BookingCenter PRO customers. Learn more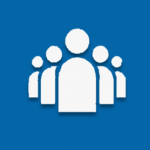 Group Bookings (Included in MyPMS)
For businesses that work with groups, this module fits tightly into your BookingCenter software to manage multiple guest accounts within a single account. Excellent for preparing and printing (to email, screen, or printer) group itineraries and invoices.