Packages Module
Offer specials, promotions and packages online.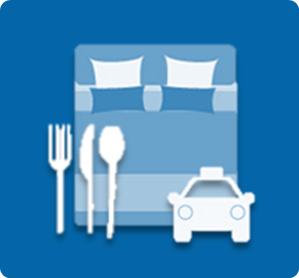 For properties who want to create custom packages to sell online the Packaging Module is a must! Many lodging providers realize selling packages provides our guest with a better overall experience and adds to the profitability of your business.
Our property management system allows you to easily manage Availability, Rates and Package Items for online bookings through your website and GDS networks.
User our tools to build packages in MyPMS, Desktop PMS and Channel Manager and connect to millions of shoppers.
---
Selling Packages on your website and GDS
Our packaging capability makes it easy to combine your accommodations with value added Items. And since we are all about efficient management, we integrate the tracking of the package contents for easy fulfillment, financial and daily management.
Packages on your web site
Build you own custom package with complete control over the rooms, items, pricing, dates, and minimum stay requirements.
Example: Romance Package
Combine a room, flowers, and a bottle of wine, etc… and sell it from your website with a two night minimum, available any day of the week.
Example: Midweek Package
Bundle a room, a meal + a spa treatment, etc… and sell as a package to increase midweek bookings. Available Sunday – Thursday only.
Packages on the Global Booking Networks
Choose your rooms, rates, dates, and minimum stay requirements, and allow travel agents and large travel portals to add it to their sites or their 'dynamic' packages
Example: Business Packages
Provide the GDS systems (travel agents and corporate planners) with a special rate and stay restrictions from Sunday – Thursday for business travelers requiring early breakfast, business office services provided by your staff, and 'turn down' service. A great way to entice mid-week business travel to your inn.
Example: Orbitz Package
Provide a Bed, Breakfast, and Spa Package that Orbitz (one of the few OTAs that displays Package rates) that will sell as a composite package to its millions of shoppers.
Let us help you choose the right Interfaces and Modules for your system. Contact us today!