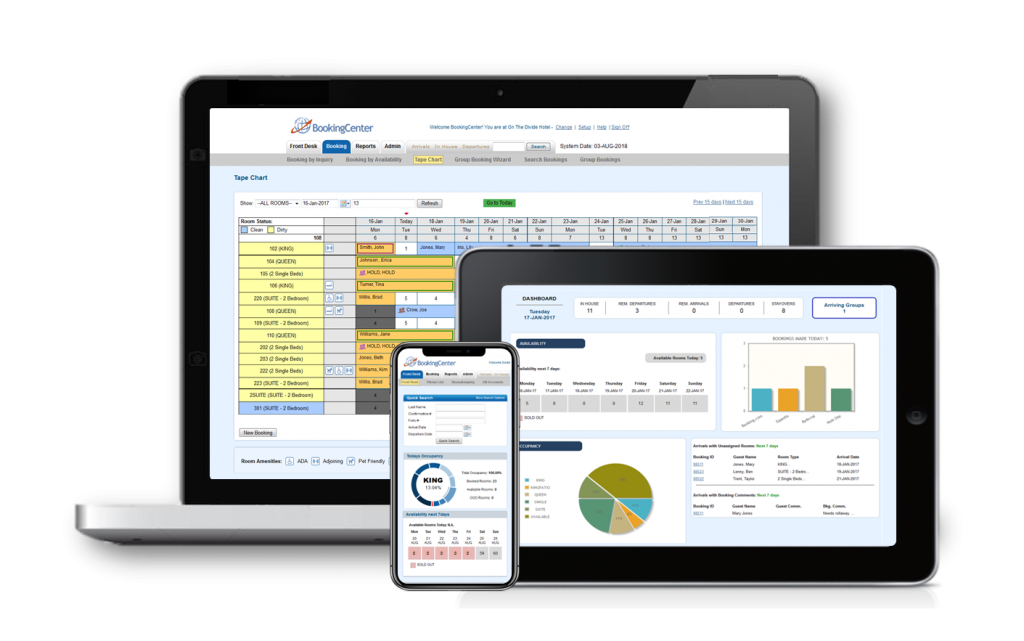 Get a 30 Day FREE Trial or take a tour with our Instant Demo.
No downloads. No software installs. No credit card required.
Easy activation. No obligation for 30 Days.
Set up your hotel today! Full-featured 30 Day Free trial of MyPMS customized to your hotel. Fully functional with no obligation for 30 Days and customized with your rooms, rates, property details and more.
Instant access. No Commitments.
See all of the features and functions of MyPMS in real-time with rooms, rates, sources, letters and bookings already setup. Make a booking, add charges and payments, run a report, do night audit and more.
Get unlimited Rooms for $50/month. NO TERM CONTRACTS and NO COMMISSIONS!
Learn all about our Money Back Guarantee.