Owner's Module
Manage bookings, expenses, payments and reporting of units by "Owner"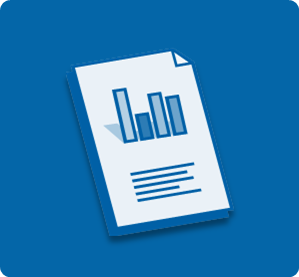 In many places around the world this is specifically used for condominiums, rented apartments managed by a reservation agent, and vacation rental agencies. The Owner Area allows management of Rooms or Units by Owner by tracking commissions, payments, expenses and generating reports. Each Owner can be assigned to multiple units with a specific commission rates.
MyPMS makes it easy to track expenses by unit and commissions and payments to owners. All transactions for each owner can be viewed in the Owner Statement with a custom date range. Owners can be assigned to to multiple units and expenses tracked for each unit. To help manage your Owner Units, an online area is available for each owner to log in and view bookings, generate statements and track transactions for their units.
 Owner Specific Tracking, Statements and Reports
Each OWNER (associated with specific units or unit types) can also have the following analysis:
Create detailed reports of bookings by arrival date, source, agent and more: Perfect for providing a list of bookings per Owner. Typically run at the end of a month or fiscal quarter to report on all bookings and financials per Owner.
Print out specific Owner Details on the Booking Confirmation screen to override the system default. This enables the Confirmation letter to provide property-specific driving address/contact details so that a specific confirmation letter can be sent for each booking based upon the actual Room booked. This can be sent as a fax, letter, or via email with one-click. This would normally be sent to a Guest who had booked a Room that was unique in its needs for a custom confirmation letter. While individual customized Letters COULD be used to send each Confirmation Letter, once the Owners module is purchased,
Manage payments to each Owner and track expenses by unit. Because many property management companies pay Owners on a regular basis for bookings generated through their properties, we use our Agents feature to track Owner payments. Below is an example of an Owner record with the historical bookings paid to that owner by receipt date and number.
Owner Units
Transaction Categories
Payments and Expenses
Owner Statements
Set up an Owner for each unit and track their expenses, payments, commissions and then generate reports. Add as many Owners as needed.

A manager can add 'Transaction Categories' which are categories of expenses that are applied against revenue as 'debits' or expenses.
An example below:

Track payments to Owners and expenses by unit  for example, a fixture repair) the entry is made  and applied to the Unit on the date the service was performed (or to be 'billed' to the Owner, back-dating and forward-dating is allowed).
Owner Payments

---
Expenses
Track

Run reports at the end of a month or fiscal quarter to report on all bookings – and the financial summary allocated to the bookings – per Owner based on the Rooms identified as 'owned' by the Owner.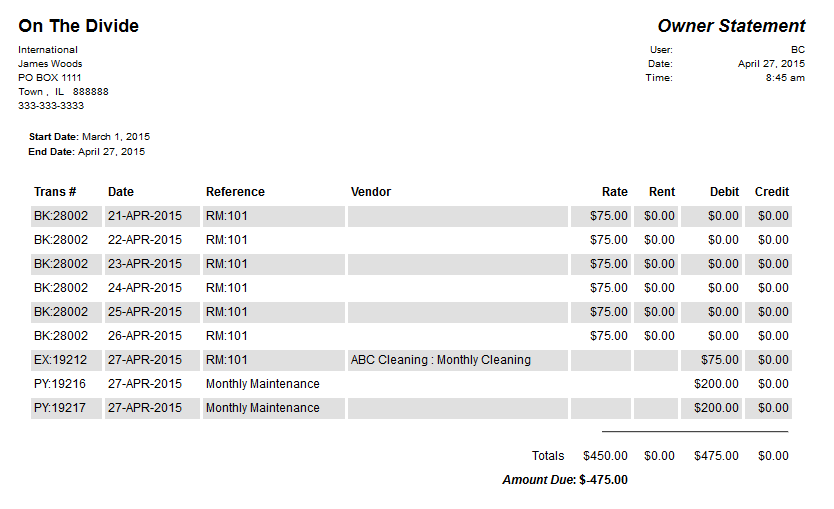 Let us help you choose the right Interfaces and Modules for your system. Contact us today!