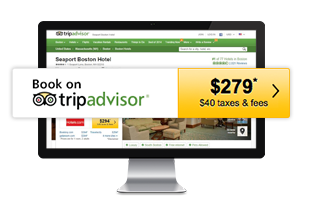 Make working with TripAdvisor easy and automatic
The Trip Advisor Direct Connection from BookingCenter empowers you to get more bookings and smarter returns from your marketing investments by driving potential guests directly to your website.
As a Certified TripAdvisor Partner, our property management system offers a seamless connection to TripAdvisor with synchronized rate updates and room allocation control.
The Trip Advisor Direct Connection includes both Trip Connect and ReviewExpress for the same low monthly subscription fee of $30/month. Read below to learn more about both programs.