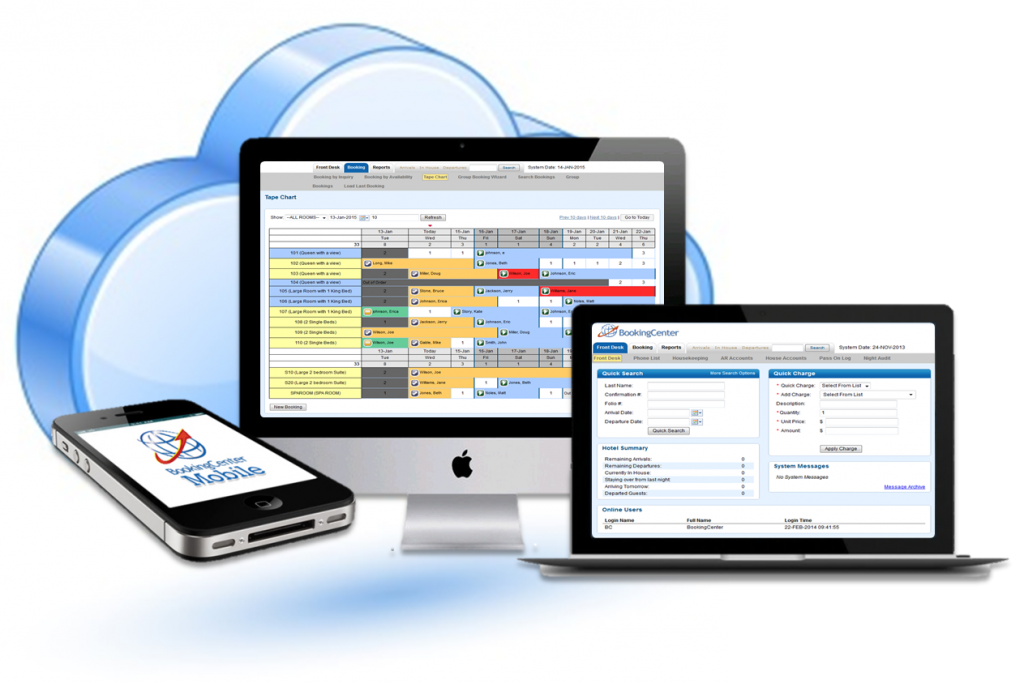 Designed for the busy Property Manager. Scalable to any size property.
This sleek, cloud-based system gives you a CRS, Booking Engine and GDS integrated into one, powerful, easy-to-use Property Management System. Control your property  simply, easily and securely with anytime-anywhere mobile access from ANY desktop or laptop or mobile device.
MyPMS simplifies your day-to-day operations while giving you the flexibility to expand into new online markets with seamless integration between your CRS, Website, GDS and OTA channels.
With our pricing and allocation tools, you have complete control over availability and rates with automatic synchronization to Agent Channels.
---
More affordable than other solutions with unlimited rooms for one flat monthly fee. NO CONTRACTS OR COMMITMENTS.



Need additional services? You can customize the system to fit your needs with our optional Interfaces and Modules
---
Best of all, MyPMS is packed with features!
Easy Front Desk Operations
Property Management
Back end Accounting
Rate and Availability Management
Group Bookings
Packages and Promotions
Guest Marketing
Complete
Reporting
Credit Card Payment Gateway
Interfaces and Modules
GDS and OTA Connections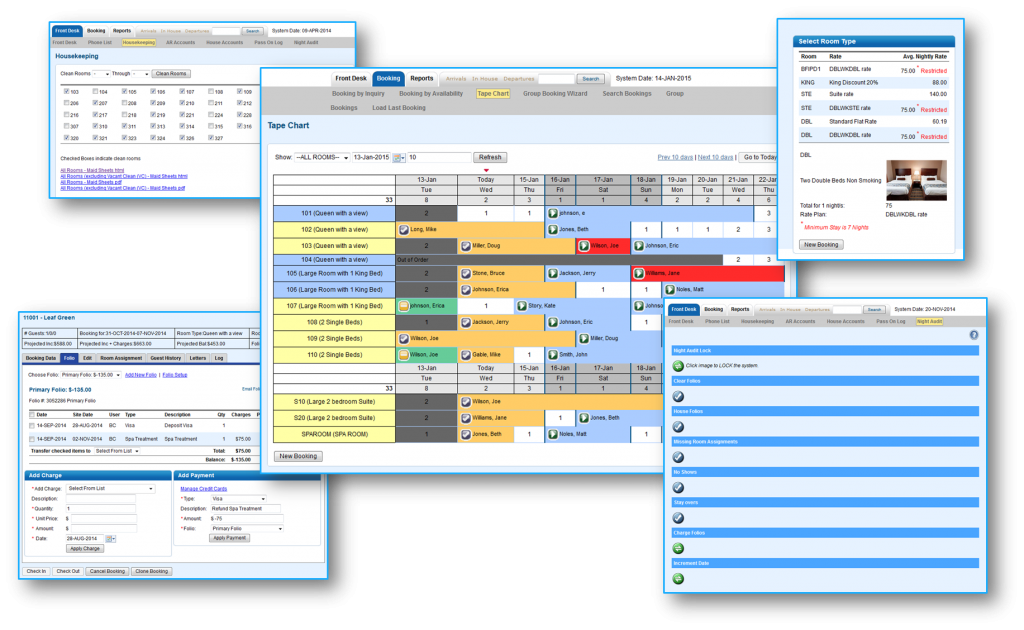 Interactive Tape Chart
Easy Check-in and Check-out
Customizable letters email, print or fax
Group Booking Management
Flexible Folio Control
Simplified Night Audit
House Accounts for Front Desk charges
Housekeeping Lists
Folio Management

Daily Reports

Night Audit Report

Direct Bill Management
Group sales tracking with integrated contact management

POS Receipts for House Accounts

AR Account payments and invoicing

Automated, customized guest letters and Receipts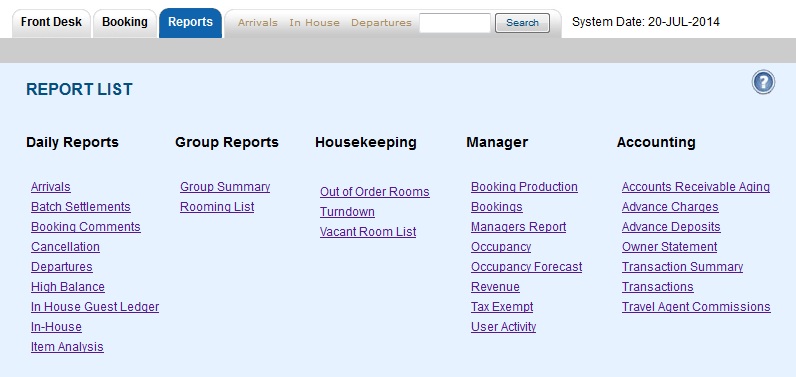 Customizable Reports
Booking Production
Complete Transactions
Commission Tracking and reporting
Direct Bill Management and Invoicing
Extensive Guest History
Advanced Deposits
Aging AR Accounts
Daily, Weekly and Monthly Rate Management
Yield Management for Forecasting
Seasonal Rate Changes
Weekday and Weekend Rates
Discounted Rates, AAA, Corporate, etc.
Closed to Arrival Dates
Block out dates
Group Allocations
Channel Allocation
---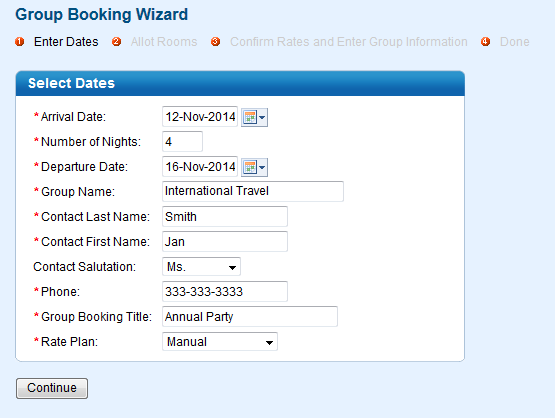 Easy Group Booking creation

Room Type and Room Allocations

Master and Individual Folio Management

Customized Letters and Receipts
Packages on website and GDS

Promotional Codes

Add Items to online bookings
Room/Item Combination Packages

Promotional and Discounted Rates
Extensive Guest History

Automated "pre" and "post" stay emails

Customized guest letters
Advanced Search Lists

Exportable to Xcel, CSV.
Powerful and Customizable Reports for back-office accounting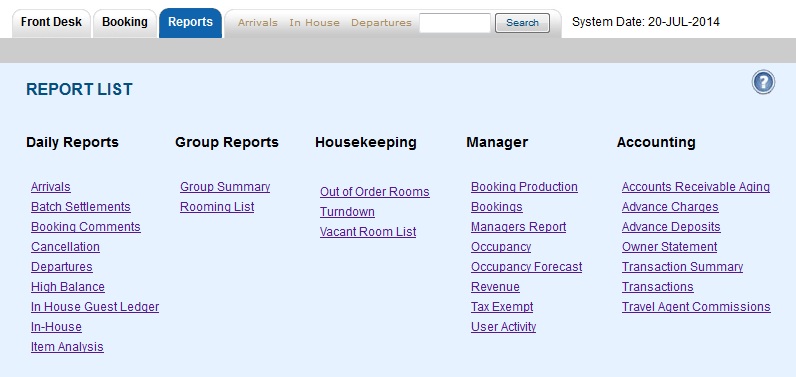 Full range of Daily Reports
Group Reports
Housekeeping and Maid sheets
Occupancy Forecasting
Commission Tracking and reporting
Manager Control and Reports
General Ledger data exports to Excel files
Booking Production
AR and Advanced Charges and Deposits
Seamless integration with MyCard- PCI Compliant Gateway
Swipe (or manually key) any credit card to a Booking, Group Booking, House Account, or Direct Bill payment.
Ability to authorize, increment an authorization UP or DOWN (ie, add or remove to an auth), or void an auth to give money back to the card holder.
Authorization taken at check-in. Whether or not you use the 'Authorize at Check in' we offer, it's a great way to make sure the card holder has the appropriate funds on a credit card to pay for their stay.
Batch settle from within MyPMS as a built-in part of Night Audit.
Search by credit cards, to assist with finding booking using specific cards.
Charge Back templates to make responding to a charge back easy and automatic.
Metropolis and Cash PLus Call Accounting
All major PBX and APBX vendor support.
COMTROL integration to support over 500 Guest Services devices such as POS, Mini Bar, Movie Systems, Energy Management, etc. More details Guest Services
OTA XML compatible for open and flexible interfacing to Booking Engines, CRS, and other PMS.
Rate and yield forecasting with Yield Management
---
Full GDS, Pegasus, GenaRes, Consortia, and other networks integrated within the Global Distribution System. Learn More
Complete, 2-way GDS (Sabre, Galileo, Amadeus, WorldSpan), Pegasus, and GenaRes integration.
GDS Distribution in thousands of OTA channels.
  Pricing  Interfaces and Modules GDS and OTA Programs