Take a tour of the Channel Manager with an Instant Demo
Instant access. Fully functional. No Commitments.
Manage multiple connections!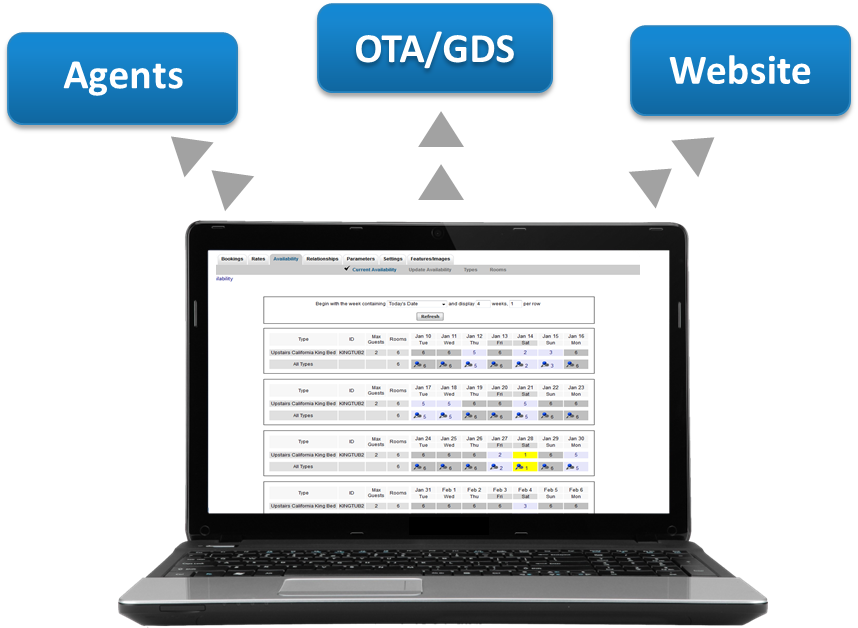 Perfect for users who want the convenience of a property management system, but don't need a full scale PMS.
Get Started with the Channel Manager Online Manual
Login
Fill-n the form and click Start Channel Manager Demo to log in to our fully functioning Demo Hotel.
Get unlimited Rooms for $50/month. NO TERM CONTRACTS and NO COMMISSIONS!
Learn all about our Money Back Guarantee.  Have questions? Contact us!
Front Desk operations, Booking Management, Reports, Custom Guest Letters and more.
See all MyPMS Features