Get the "Best of Both Worlds" with the Hybrid PMS
Only BookingCenter offers this much capability and flexibility with a fully integrated backup system

Looking for a PMS with a backup during internet outages? Get the Hybrid PMS!
Cloud PMS with anytime-anywhere access for daily operations integrated with a Desktop PMS Backup to avoid disruptions during outages.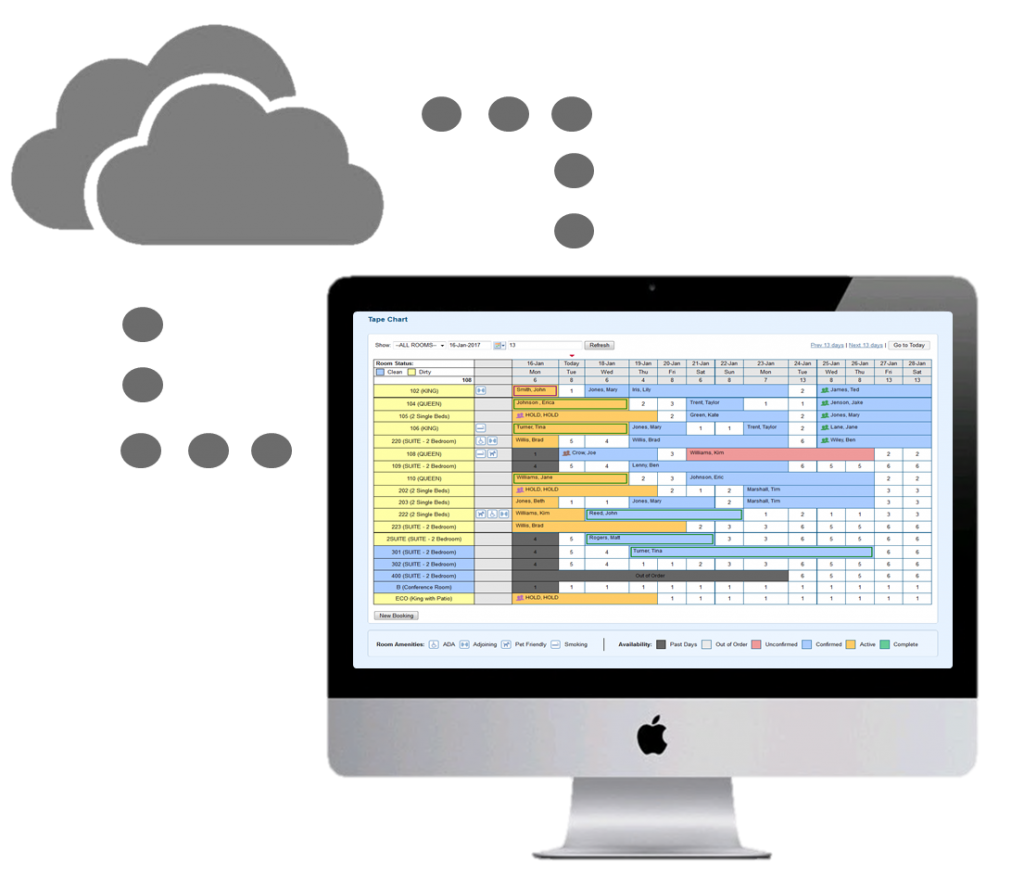 The Hybrid PMS is a ready-to-go onsite system, for Mac or Windows,  designed to help you avoid disruptions for your guests and record data easily.
Use the Cloud PMS for your daily operations. If there is an internet outage, use the Desktop PMS for check-ins, check-outs, registration, confirmations, cancellations, charges, and payments while you are offline.  Once the Internet has been restored, all data data booked, modified, or cancelled through your Booking Engine or GDS/OTA will  seamlessly integrate to MyPMS, avoiding reentry.
Once your internet connection comes backup, all 'online' bookings and payments are automatically synced.
Get all of the benefits of a Cloud PMS
Manage rooms, rates, guests, finances and more, simply, easily and securely with anytime-anywhere mobile access.  MyPMS is a powerful and affordable cloud PMS designed for the busy Property Manager and scalable to any size property.  Instant DEMO | 30 Day FREE Trial
Fully Integrated Desktop PMS Backup
The Hybrid PMS is a ready-to-go onsite system that combines our cloud MyPMS with a Desktop PMS Backup (Mac or Windows) to create a seamless backup system for your property.  Desktop FREE Trial
Unlimited Rooms for one, flat, low monthly fee.  NO TERM CONTRACTS and NO COMMISSIONS!