Desktop PMS 
Simple and powerful Desktop Property Management for MAC and PC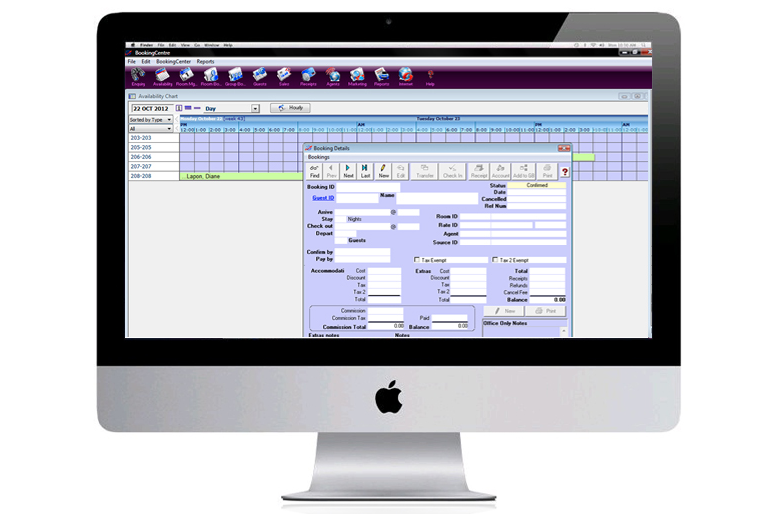 This professional multi-user Desktop PMS has provided easy management of a property for desktop PCs and Macintosh since 1993. 
It is easy-to-use and allows modules to be added that make management of your business right for you. Runs on any PC or Macintosh.
---
Download our FREE 45 day Trial
30 day Money-back Guarantee
A comprehensive and flexible desktop system, scalable to any size property.
Features
Simple installation and setup – records may be imported from a previous system using simple spreadsheets. 100% Microsoft Windows and Macintosh OS X compatible.

Easy Availability Calendar– visually see hourly, daily, monthly, or any time period you wish, with guest names and 'hover' capabilities for transparency of all bookings and status'. Color coding – customize the colors of your rooms, bookings, and guests. [see a screen shot]

Pricing and Allocation Control – flexible rate tools allow you to make rooms available for minimum stays, maximum stays, closed to arrivals, etc. Manage by Rate, Season, or Agent – at prices and terms you decide.

Packaging – sell dynamic or fixed Packages at your website or through thousands of GDS and travel sites.

Guest Relationship Marketing – easily perform direct marketing campaigns to your guests (email, fax, or print) using custom letters you create or design in your favorite word processing program. The easiest marketing tool we have seen!

Room and Cleaning management – Daily, weekly, or monthly. Full Clean and Stay Over daily reports.

Online Bookings – Integrate the Internet with your desktop! Choose which rooms – at unique rates and terms – to publish to your website. Optionally, connect to the GDS, Pegasus, and thousands of other distribution sites, in real-time

Security and Data Protection – encryption built in, with unlimited user-definable access levels for each Personnel.

Guest Profiling – record information on each Guest, such as their past activity, address, phone, company, source and type. Track their behavior, bookings, and purchases over time.

Personalization – the system adapts to your organization.

Commission tracking and management of all Agent activity; the ones you enter manually and ones you accept from the Internet.

Accounting interface – QuickBooks, AccountEdge, and Sage/Peachtree – accounting interface with user-definable batch processing makes BookingCenter work seamlessly with your favorite G/L system.

Pop Up Lists – for fast and accurate lookup of codes.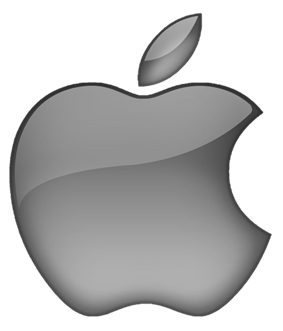 If you use Apple computers, iPads, and iPhones, BookingCenter offers you a number of easy-to-use and powerful options for distribution and management for your resort, B&B, inn, or hotel.
Learn more about our MAC compatible PMS
Pricing  Interfaces and Modules  GDS and OTA Programs