POS Hardware and Payment Gateway Options
Payment Gateway Options and Forms
This is just a sampling of available Gateway options,  other POS hardware and gateways will often work. However, these have been tested to work with our PMS products.
Merchant Processor Platforms Supported – download and send the proper form to your Merchant Bank Representative, as they can fill out the details you, as a property owner, may not know.
MyPMS
Gateway Options
Forms: Merchant Processor Platforms Supported
EMV Card Swipe/Dip/Tap Support for Credit Card Transactions, uses wi-fi for for ease of mobility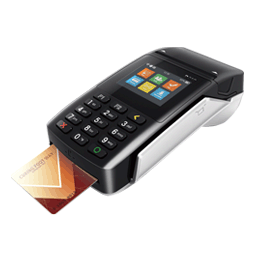 The PAX D210 ships with a certified EMV app for BookingCenter and our processor partners: TSYS, Vital, and VisaNet. This is the top-of-the-line device from PAX, as it supports everything: swipe/tap/dip and works via ethernet or wi-fi for mobility. Retail cost: ~$400.
The PAX D210 is a wireless device, so it works equally well with Mac/PC, smartphones, and tablets that don't usually come with ethernet ports.
If you wish to run your MyPMS business using iPad or Android tablets for card swiping/dipping/tapping, then this is the device for you.
EMV Card Swipe/Dip/Tap Support for Credit Card Transactions, requires ethernet cable for connectivity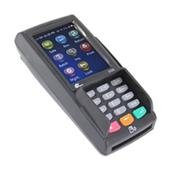 S300
The PAX S300 (pictured) is a certified EMV device for BookingCenter and our processor partners: TSYS, Vital, and VisaNet. The S300, px5, and px7 all support tap (NFC/ApplePay/GooglePay), dip, and swipe. These devices require an ethernet cable, though the px5 and px7 get 'power over ethernet'. Retail cost: ~$300-500.
Planning a Kiosk? The swivel enables the EMV device to bolt to the stand, then the stand to a counter top, with an escutcheon covering the base. When the S300 multifunction cable is installed into the S300 properly (with the cable grommet secured inside the back cover) this is a secure setup. Thieves need a sledgehammer or hacksaw to take it…and even if they do, they will not get your guests' credit card information.
All of these devices work via an Ethernet cable.
NFC/ApplePay natively.
px5 and px7 have large displays and can be mounted to swivel.

Pax PX5 EMV device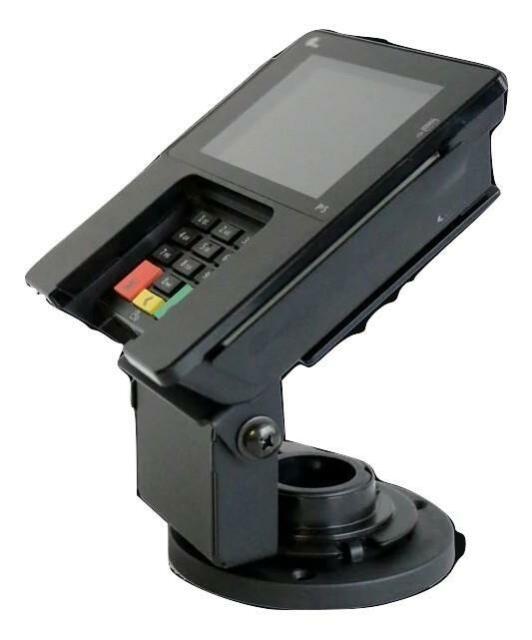 Card Swiper for Credit Card and/or Debit Card (non-EMV)












Works on any USB or Serial interface, Mac or PC















Receipt Printers
We recommend Epson POS products. The printer is a workhorse and can't be beat for price/performance. Comes with the serial interface, necessary cables, and 1 roll of paper and a print cartridge.
A case of printer paper will cost ~$120 and an extra box of 12 ribbons is ~$100. One roll of paper and ribbon is usually included with each purchase.
(this is what prints those nice yellow/white receipts for customers to sign)
Receipt Printers : Dot matrix
Receipt Printers : Thermal
Leads
Mac:8 Way Mini Din to Serial D 25
PC: 9 or 25 pin Serial D Connecto
Cash Drawers
Leads
Mac and PC: Connects to receipt printer
Bar Code Printers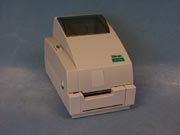 These machines will print bar codes directly from BookingCenter – so that each Inventory Item can be printed as a computer-readable bar code that can be scanned in to facilitate data entry for uses such as a gift shop or a restaurant. BookingCenter supports all EAN and Code 39 type coding schemes.
Barcode printers
Zebra 270 series
Zebra Orion
Leads
Mac:8 Way Mini Din to Serial D 25
PC: 9 or 25 pin Serial D Connector
Bar Code Readers
Barcode Scanners
Any USB Scanner
Any Serial Scanner with a Keyboard wedge
Any USB Scanner
Any Serial Scanner with a Keyboard wedge
Leads
Mac or PC: USB or RJ45 Keyboard Wedge
PC: RJ45 for Keyboard Wedge
USB Adapters (Mac OS 7, 8, or 9 only. Not for OS X)
POS Hardware Setup Guides
---
Desktop PMS Customers
MyPMS Customers