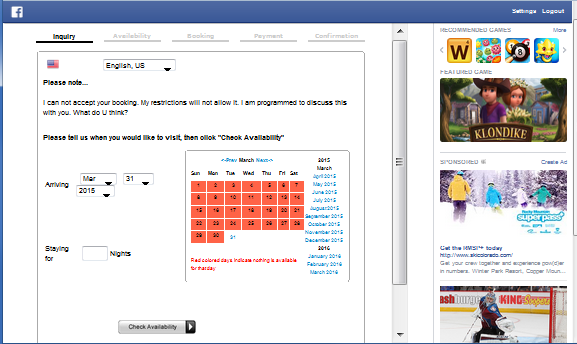 Any BookingCenter customer can create their own Facebook engine via use of the Facebook coding tools.
The Facebook application can run as an iFrame in your Facebook page or as a full Canvas Page. 
Feel free to make a booking on our Facebook sample. Then, contact us to get a booking engine on your Facebook page today.